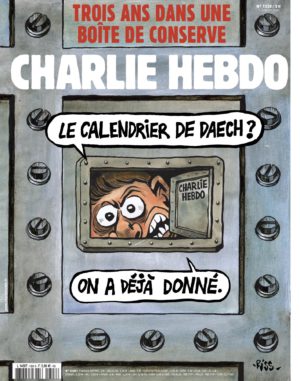 Click to enlarge
Front page of CH#1328
Il has been three years since the attack on the satiric newspaper Charlie Hebdo, on January 7th 2015. In an editorial entitled "Freedom of Expression, What Does It Cost?" and published in no. 1328, 2018-01-04, Riss considers these three years.
It had been hoped that the situation would improve. On the contrary, it has become permanent. Working conditions for the newspaper's staff will probably never return to normal. Neither will the private lives of some of its collaborators. Charlie Hebdo must sell at least 15,000 copies each week or more than 800,000 per year, just to cover the cost of security for its offices.
"Freedom of Expression, vital and essential for our democracy, is becoming a luxury product," concludes Riss.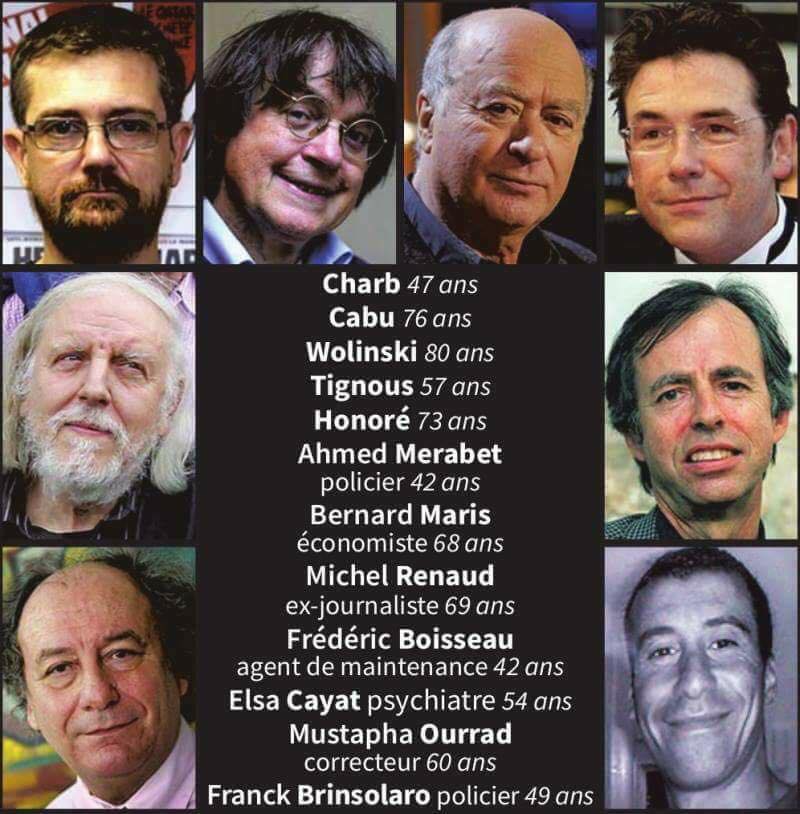 Click to enlarge
The Twelve Murdered, Charlie Hebdo, 2015-01-07
Source: Facebook page of Waleed Al Husseini
See also: